Mountaineers and Rock Climbers List.
A linked list of mountaineers and rock climbers.
An alphabetical list of over 400 Mountaineers and Rock climbers. The information has been gathered from the mountaineering literature and only enhanced from Wikipedia where necessary. View the "References" page for some good mountaineering and climbing books.
Each of the names are linked to more data on the corresponding details page and supported by references to books and articles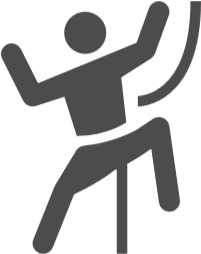 A
Acquistapace, Pierforenzo (1940 - 19/04/2003)
Adams-Reilly, Anthony Miles William [AMW] (1836 - 1885)
Ainslie, Charles (1820 - 1863)
Airoldi, Gildo ( - )
Albrecht, Lucas ( - )
Alippi, Gigi ( - )
Allison, Stacey ( - )
von Allmen, Hilti (1935? - )
Almberger, Walter ( - )
Almen, Albrecht ( - )
Almen, Fritz ( - )
Almen, Kasper ( - )
Almer, Christian (29/03/1826 - 17/05/1898)
Almer, Ulrich [Christian?] (08/05/1849 - 04/09/1940)
Amatter, Fritz ( - )
Anderegg,Melchior(28/03/1828 - 08/12/1914)
Anderl,Michl ( - )
Ang Nyima ( - )
B
Bachstein, Dietmar ( - )
C
Campaña, Francisco ( - )
D
Da Namgyal ( - )
E
Egger, Toni ( - )
F
Favre, E ( - )
G
Gantbein, Ueli (c1943 - )
H
Habeler, Peter (22/07/1942 - )
I
Ichac, Marcel (22/101906 - 09/04/1994)
J
Jacomb, Frederick W ( - )
K
Kami, Pasang ( - )
L
Lacedelli, Lino (04/12/1925 - 20/11/2009)
M
Maag, Otto ( - )
N
O
P
Q
R
S
T
U
V
W
X
Y
Z